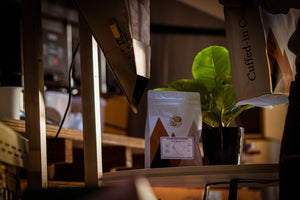 Hand Crafted
Our handcrafted coffee is a result of our passion for creating exceptional flavors. As a small business based on Anglesey, we take pride in every step of the coffee-making process, ensuring the highest quality from bean to cup.
We source our coffee beans from renowned regions such as Columbia, Vietnam, and Brazil, carefully selecting the finest Arabica beans to create a unique blend. Each origin brings its distinct characteristics to the cup, resulting in a harmonious and balanced flavor profile.
In summary, our handcrafted coffee is a true labor of love. With a carefully crafted blend of beans from Columbia, Vietnam, and Brazil, roasted to perfection on Anglesey, we offer a specialty coffee experience that is both delicious and ethically sourced. Each cup tells a story of dedication, quality, and a passion for exceptional coffee.
Drink Coffee, Seek Adventure, Enjoy Life
"Drink coffee, seek adventure, enjoy life" is a motto that captures the spirit of embracing the pleasures of coffee while also encouraging an adventurous and fulfilling lifestyle. It reflects the idea that coffee can be a catalyst for exploring new experiences, fueling adventures, and savoring the joys of life.
"To live is the rarest thing in the world, most people just exist" - Oscar Wilde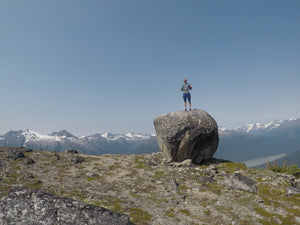 About Us
We are THE award winning small coffee business from the Isle of Anglesey in Wales, based in Holyhead.
National Start Up Series - High Street Start up of the Year FINALIST 2021
Institute of Directors - Wales SME Director of the Year FINALIST 2022
National Start Up Series - High Street Start up of the Year WINNER 2022
Great British Entreprenuer - Food & Drink FINALIST 2022
We have our house blend for sale online that is provided by our supplier for our beautiful coffee trailer and our cafe The Hive.
"Adventure begins with you, personally. It is in the way you look at things. It is the mental stance you take as you face your day. It is finding magic in things. It is talking with people and discovering their inner goodness. It is the thrill of feeling a part of the life around you. The attitude of adventure will open things up for you. The world will become alive with new zest and meaning. You'll become more aware of the beauty everywhere. Nothing will seem unimportant. Everything will be revealed as having pattern and purpose." Wilferd Peterson